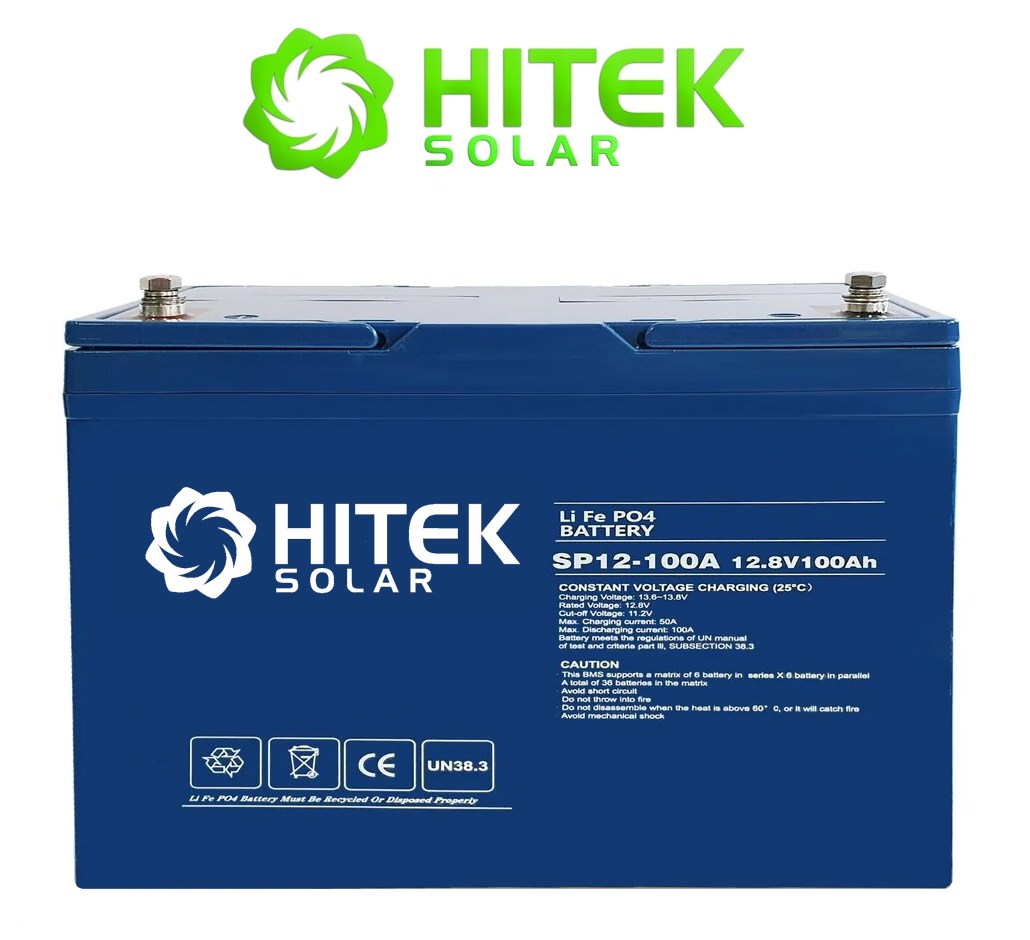 12v 100Ah LFP Lithium Battery (Blue with 100A Max Discharge Current)
New 1 x 12v 200Ah LFP Lithium Battery (Blue with 100A Max Discharge Current).

Specs:
12v 100Ah @C5 Rating.
12v 100Ah @C10 and C100 Ratings
Weight: 15Kg  (Net Inc packaging when sending)
Size: 307mm long x 170mm width / deep x 216mm height.
Constant charge current: 12v 5-40A
Max charge current 12v 50A
Max discharge current: 100Amp
Recommended Max constant discharge current: 95A
Max Peak pulse discharge current: 200A  (1 second)
Terminal: M8 Bolt
Technology: LFP Lithium Iron Phosphate  (Prismatic Cells)
Recommended Charge Voltage: 13.6v-14.2v  (don't exceed 14.2v)
Recommended Discharge Cut Off Voltage: 11.8v-12.0v
Usable Energy Capacity at 80% Depth of Discharge (DOD): 1.02kWh
Recommended operating temp range:  8-30 degrees C
Max Usable Temp range: 0-40 degrees C  (don't charge under 0 degrees C otherwise you will void your warranty and can damage the battery).
Warranty:  3yr Return To Base Hardware Warranty (Pro-Rata)
Recycling:  Please contact Hitek Solar NZ and arrange return back at end of life.


Depth of Discharge (DOD) cycle count for this LFP Battery:
2600+ cycles at 80% Discharge capacity @ 25 degrees C temp.
4000+ cycles at

 5

0% Discharge capacity @

 

25 degrees C temp.


If you are unsure whether your existing AC to DC battery charger or existing Solar MPPT Charger or existing Alternator charger will work correctly with this battery then please call us to talk further.

Applications:  Tiny home, caravan, RV, small off-grid and applications not exceeding 100Amp max discharge current  (1200w).  If you need a battery that can supply higher charge / discharge current ability please give us a call as we have other options.

Note: You can run multiple of these batteries in Parallel Configuration and we have an option for series configuration also (eg 24v or 48v setups) but please talk with us first, don't just click BUY on this and then find out that this battery won't work with your setup as we won't offer you a refund if you buy the wrong battery for your application / setup hence why we offer free advise and recommend everyone talk with us first before ANY battery purchase.

Note:  If you want a higher spec higher current LFP battery or other options please talk with us also as this is just ONE of the many different LFP battery options we can offer.

Note:  We can ONLY supply this battery within NZ  (cannot send / ship or offer overseas).