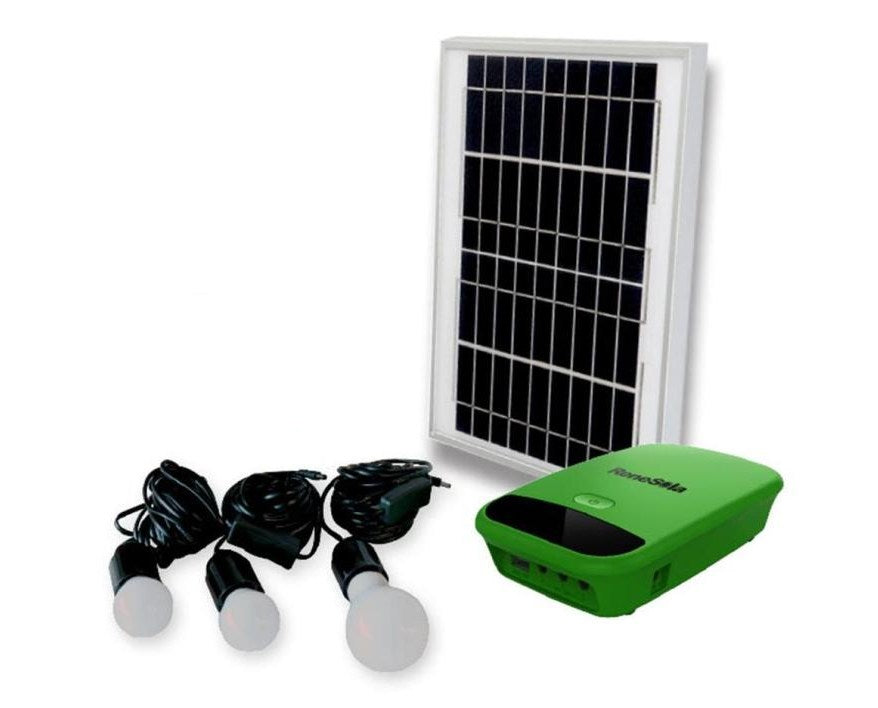 Renesola Lithium LED Light + Charging Kit with 10w Glass Front Solar Panel
Description
Handy for charging devices and providing light while camping or fishing. The compact solar system comes with mobile phone connectors, USB output, 3 lights and a solar module - making it an efficient source of portable power around the camp site, on the boat or in the event of a power outage. An intelligent battery management system ensures long life of the lithium ion battery which can be charged using the solar module or by an AC charger (not included).
SpecificationsApplication
Indoor / Outdoor
Camping / Off grid application
Emergency power / Mobile phone / Two-way radio charger
Features
Environmental friendly and long cycle life LiFePO4 battery
Safety and stable
Multiple charging methods - PV or Grid input
Intelligent battery management system
SOC display
PV Panel Details (Solar Panel)
Dimension: 350 x 290 x 17mm
Weight: 1.2kg
Spec: 18V / 10W, 5m of cable with DC plug
Design Life: Upto 5 years

Glass + Alloy Solar Panel Construction
Storage Hub Details
Dimension: 178 x 110 x 44.5mm
Weight: 0.6kg
Spec: 12.8V / 38Wh, LiFePO4 Battery
Output: 12V / 3A, DC 5521 socket x 3pcs
             5V / 500mA, USB Socket x 1pcs
Display: Charging & discharging state, Battery SOC Indicator Lights
Accessories
LED Bulb White Light: 450lm (5W) x 1pcs; 5m cable with switch
                                     100lm (1.2W) x 2pcs; 5m cable with switch
Charge Time
PV charge during sunshine = 5.5-8h (depending on season + sun intensity)
PV charge during cloudy summer conditions = 12h
AC-DC charger charging time = 3.5h  (AC adapter not included)
Discharge Time (maximum summer runtime)
Full Battery - 5W LED bulb single = upto 7h
                    1.2W LED bulb single = upto 28h


Warranty
- 6 months (from date of purchase) return to base pro-rata warranty not including any physical damage including any water / liquid damage, drop / impact damage etc.